A new contest at Zazzle
By
Well, Zazzle is running a new contest. It's all about fake mascots (see here). I've created an entry. Go and check it out, give it some stars, leave a comment there. You'll have to have an account with Zazzle, but it's way easy to sign up…and if you uncheck the box, they won't send you a bunch of e-mail.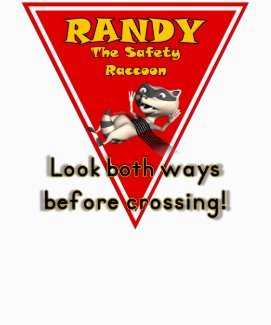 Randy the Safety Raccoon
by
hdowney
Get this custom shirt at Zazzle
So, go and check it out! Check out the other contest entries, too. They are always extremely creative!